Swarovski Crystal, Beading Ideas + Aquamarine - March's Stone

This month is Swarovski crystal, ideas for beading, plus March's gemstone aquamarine. Scroll down, or click a link on the html version.

To go to the MrBead store click MrBead.com or MrBead.co.uk
If you weren't mailed this newsletter enter your e-mail address here to receive next month's newsletter
Aquamarine - March's Stone
Inspiration - for making bead jewelry
Special 15% Offer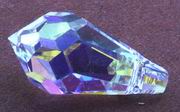 Swarovski crystal has become more popular recently, because the major fashion designers have incorporated them in their garments and accessories. The beads have greater brilliance than other crystals with amazing colors. They are especially ideal for bridal wear creating a fairytale magical appearance.


Swarovski crystal is not a natural gem, its man made in a factory. Crystal was cut just for chandeliers until the 16-century, when its elegance was crafted into jewelry. Within 300-years people were experimenting adding lead to glass to increase its reflectance. Daniel Swarovski was born to a glass cutter in the Austrian monarchy. In 1892 he patented an electric cutting machine to make lead crystal jewelry. He then developed a polishing technique to produce what is now considered the finest crystal in the world.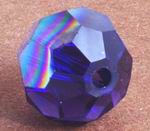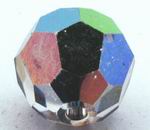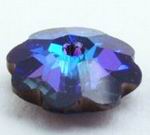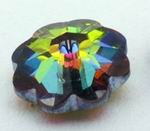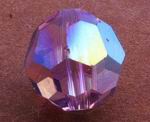 Swarovski crystal allows light to reflect in a rainbow spectrum. This is achieved by coating the crystals with a special metallic chemical. One of the more common coatings is called AB or "Aurora Borealis". This is coated outside of the existing crystal color, covering about half of the crystal face. When the crystal is turned you see the crystal color on one side and the AB finish on the other. If the crystal has many surfaces, the reflection will appear as you rotate the crystal.
Too maximize refraction, Swarovski contains around 32% lead. However, this lead is not easily "released" from the crystal and therefore does not pose a health threat. Just to be safe through, you should wash your hands after working with these crystals.
See our new Swarovski crystal category at MrBead.com or MrBead.co.uk
Aquamarine is March's stone – a blue-green gemstone from South America, meaning Water of the Sea. The stone of sailors, believing it protects them. Folklore also says that aquamarine protects against gossip, but will pick up spirits. It is an excellent stone for meditation, bringing great peace and serenity.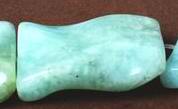 Aquamarine is the treasure of mermaids, and those legends have it that for aquamarine to be truly powerful, it must be immersed in sea water and bathed in sunlight. The gemstone is also supposed to have powers that reach to land too, helping married couples solve their problems and drive off evil. Aquamarine is associated with the thymus gland and is very soothing worn as a necklace. It will also help coughs, reduce fluid retention and calm the nerves. The Romans used aquamarine for stomach troubles and believed it could cure liver and throat problems. Aquamarine brings courage, aids quick intellectual response, and gives peace while protecting the aura.






Color ranges from a very light turquoise blue to a bluish green. Darker blue colors are the best with greener being less valuable. Check the clarity of the stone. Because aquamarine has a light pastel color, it is important that it be free of flaws or inclusions. Examine the cut and check light reflects evenly off the surface of the gem and that there are no scratches. Look at the stone from several different angles to be sure. Aquamarine is usually heat treated and sometimes irradiated. However, it will become paler if left out in the sun. Clean aquamarine in with warm soapy water and a soft bristle brush. As with all gemstones, protect from scratches and sharp blows.
To see all aquamarine in our US bead store click here Or here for our UK Shop to top
Inspiration - for making bead jewelry
Looking for bead jewelry ideas? Want to make a new-look bracelet or necklace? Here are eight ideas for a necklace, bracelet or earring. All easily made from simple beads that can be purchased anywhere. One large focal bead or pendant makes it easy to make an elegant necklace around. Seed beads look great for bracelets or earrings, just string them together. Remember to keep colors similar for the best style. Make your piece either high-key with light colors or low-key with dark colors. And add spacers to make the jewelry interesting and too make your beads go further.
Necklaces








Bracelets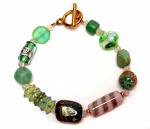 Earrings









Special 15% Offer !
Sample our beads with 15% off any order from our MrBead bead store, just key in "crystal" at the checkout (without the inverted commas) and click "Redeem Coupon".
Offer valid until Wednesday 4th March 2009 only - so act now!
Only for use in our stores at MrBead.com & MrBead.co.uk and not valid with any other offers or eBay.

Top of Page
To return to the top of this page click here