Tribal Jewelry, Peridot & Carnelian Beads

This month is summer tribal jewelry and peridot & carnelian for August. Scroll down, or click one of the links below.
Follow us on Twitter: Nigel@UKMrBead & see my personal site at NigelHayMckay.com
To go to our Bead Store click MrBead.com or MrBead.co.uk.

If you weren't mailed this newsletter enter your e-mail address here to receive next month's newsletter
Tribal Jewelry
Peridot - the cooling gemstone for August
Pearl & Peridot Necklace
Carnelian - another gemstone for August
$12 or £8 off!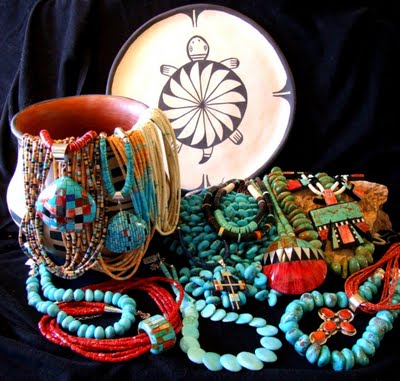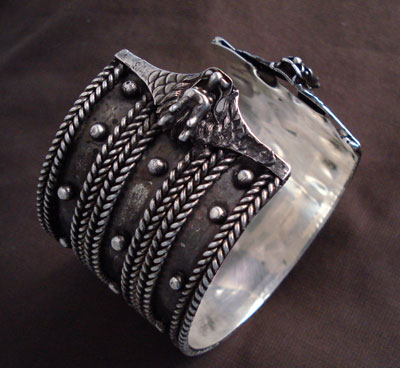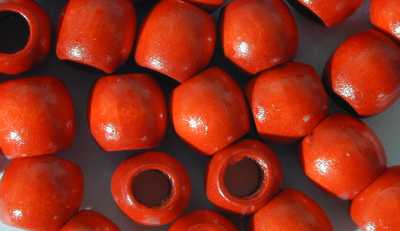 Tribal jewelry is back in urban fashion. Wild geometric and jungle shapes represent an adventurous lifestyle, so relevant to the fast competitive way of living today. These patterns have been inspired from distant cultures and the fight for survival.
Nomadic jewelry designs using natural materials like bone, brightly-painted wood, shell and pearls show a sharp drive to stand out - with a soulful honor of the past, but at the same time being aware of the future.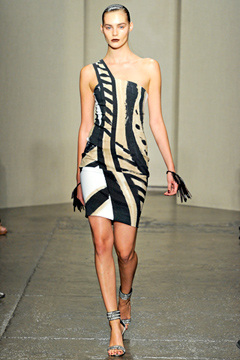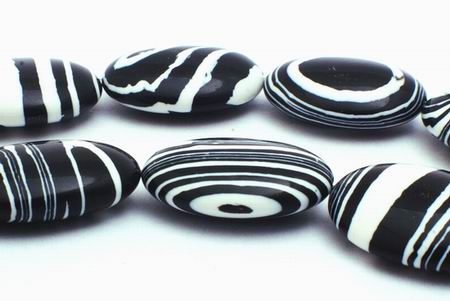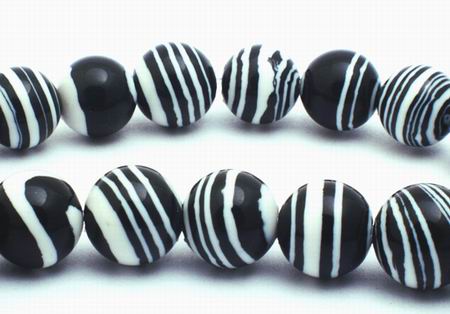 Angular pieces like square rings and bangles work well with long dresses, balancing the symmetry. Try making jewelry using wood in vivid colors mixed with horn and leather to give a primitive, native look. Vary shape and texture mixing round wooden beads with long sharp bone or metal.

Market your tribal jewelry as dramatically as the design. Explain to potential customers that the piece reflects their own identity and style. Each design has its own meaning to show how driven the wearer is to survive in an ever-competitive society.
<![if !supportLineBreakNewLine]> See our natural wooden beads at MrBead.com or MrBead.co.uk
Wild Calsilica beads at MrBead.com or MrBead.co.uk<![endif]>
Peridot - the cooling gemstone for August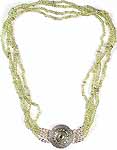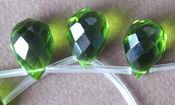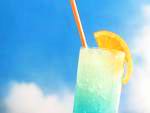 Just the name Peridot sounds summer cooling, and its vivid, shimmering aqua-green color is the ideal gemstone to complement a light summertime outfit. Peridot goes so well with any light color, blending subtly to add interest to a design. Peridot (pronounced pair-a-doe) is the gem variety of olivine, a mineral formed under intense heat. Perhaps named from the French word Peridot, meaning unclear, due to its inclusions and cloudy nature. Small crystals of peridot are often found in rocks by volcanoes and in meteors. Because the iron which creates the color is an integral part of its structure, its color is always green - ranging from transparent lime to olive green. One of the few gemstones of only in one color.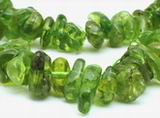 Peridot has been mined as a gemstone for thousands of years, said to be the favorite gem of Cleopatra, and mentioned in the Bible. In ancient Egypt it was mined at night because legend tells that peridot was hard to see during the day, yet easily visible by lamplight. The Greeks and Romans called peridot Topazion and Topazius - the later named topaz, to end the confusion between the two. Peridot has also been confused with emerald and many jewelers refer to it as "evening emerald". Peridot was later used to decorate medieval churches, carried back to Europe by the Crusaders, like the huge stones of more than 200 carats in size at Cologne Cathedral.



The gemstone is actually known under three names: Peridot, Chrysolith (derived from the Greek word Goldstone and Olivin, because Peridot is the gemstone variety of the Olivin mineral. In the gemstone trade it is generally called Peridot, a name derived from the Greek Peridona, meaning something like giving plenty.
Peridot is recommended for insomnia, digestive problems and to stimulate the mind. Some say peridot has the power to drive away evil spirits, intensified when the stone is set in gold. And its also said to strengthen the power of any medicine drunk from peridot goblets. Peridot is for people with the star sign of Leo. top of page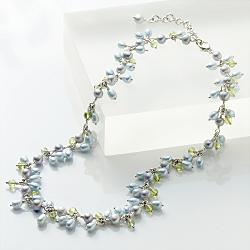 Peridot & pearl so so well together - teardrops of the moon goddess! This necklace is to inspire what can be done using a combination of different stones. Blue pearls with vivid green peridot make a striking fresh combination to cool you from the summer heat. Clusters of pale-blue 7mm rice pearls are wrapped with 4mm peridot beads producing this 16" -18" long necklace with a lobster clasp. top of page
To see all or peridot beads click MrBead.com or MrBead.co.uk
Carnelian - another gemstone for August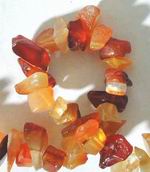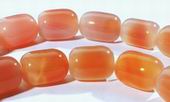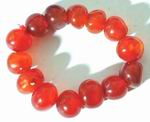 This flesh-colored stone comes from the quartz family, and is usually bright orange to reddish orange, translucent to clear. However, it can be other colors like green or yellow. Carnelian has brought many ancient beliefs, like protection during travel after death and against evil. It is also believed to combat bad tempers. The name comes from the Latin word "Carnis" meaning flesh. The Roman thought that the darker Carnelian represented males and the lighter, females. Many believe that it creates a bond with man and nature.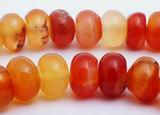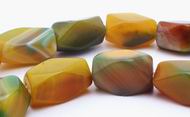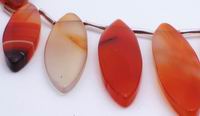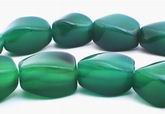 Carnelian is for confidence. Said to help blood disorders and eliminate toxins from the body. Carnelian is in tune with the energies of the Earth, making you feel comfortable with your environment. Allowing you to pause and reflect, while feeling settled and more secure. Carnelian stimulates the reproductive organs too; hence its long use as a fertility symbol. It is also said to help creativity and have a clearing effect, replacing negative energy with positive. Making it easier to find direction and feel in control of your life.
A good stone for people starting new projects or who feel they are going nowhere. It motivates, allowing you to find the energy to make the most out of life. Carnelian is best for people with the zodiac sign of Leo, and for those born on a Friday.
top of page

See all our carnelian beads at MrBead.com or MrBead.co.uk
See our new section of colorful summer rainbow calsilica at: MrBead.com or MrBead.co.uk

To see more What's New click MrBead.com or MrBead.co.uk
To see all our beads at MrBead click MrBead.com or MrBead.co.uk
$12 or £8 off!

Sample our beads with a discount on any order in our MrBead bead store, just key "tribal" at the checkout (without the inverted commas) and click "Redeem Coupon".
Act Now! As expires on Tuesday 7th August 2010. Cannot be used with any other coupon or eBay.
To return to the top click here