How to use your Leftover Beads -
Donít throw anything away!

Every beader is eventually left with out-of-fashion beads that they canít use. You could try selling them at a fair in a bargain box, but in all probability, theyíll be hard to shift. Strangely, people can sense if the stock is stale. In these financially-tough times, you need to consume everything. Fortunately it is possible to use these odd beads to make jewellery that will sell.
Donít be afraid to disassemble old jewellery. Unstring the beads and mix them with new beads in a different design

What to do with the Leftovers
1) Separate all your leftover beads into three different sizes and place each size in its own cup.
2) Take any bead at random from one of the cups and lay it out for a necklace on your beading board.
3) Then add a bead from a different size cup, and so on. If the beads are small, add a few, before a large bead Ė to build uniformity to the design.
4) After youíve laid out half the necklace length, look at the design and see where you can add spacers or caps to improve the style.
In a short time, youíll end up with an original freeform necklace!
Bead tablecloth weights
Table cloth weights make great presents, especially for summer BBQs. Take a silver bulldog clip and thread wire through the hole. Loop it back on itself, and slide a crimp over both pieces, pulling it tight to the clip. Squash the crimp flat to hold the wire in place. Thread beads onto both strands of wire and finish with a crimp to hold the beads in place. The weights are then clipped onto the corner of a tablecloth to prevent the wind from blowing it off.
Plastic Beads, A Worthy Alternative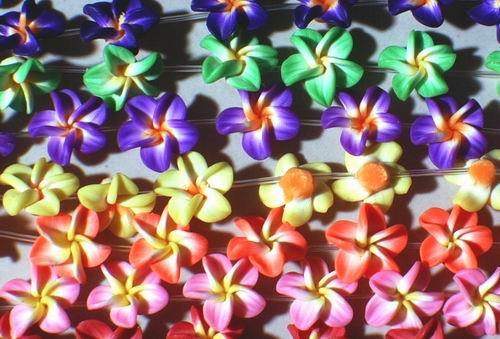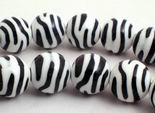 Plastic beads were originally much sought after, until the popularity of glass beads and other materials caused them to be looked down upon. However, this is certainly not true of all beads made of acrylic or resin.

Beads molded of plastic are inexpensive and lightweight compared to glass and gemstone beads. They also can survive a low temperature wash, making them suitable for decorating clothing.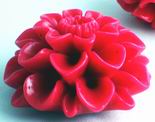 These fun beads often imitate more exotic gems like dzi, faceted crystal, pearls, and other semiprecious stones. They are also easily molded into a variety of interesting shapes and dyed intense colours. Plastic beads are ideal to teach children jewellery making techniques too.
Therefore, don't overlook their potential helping you to create interesting affordable designer jewellery.
See our plastic bead category at MrBead.com or MrBead.co.uk
For Free Shipping off anything enter PLASTIC in the box at checkout, and click "Redeem Coupon". Use NOW - as expires Friday 15th August 2013. No minimum order, but can only for used at MrBead.com or MrBead.co.uk and cannot be used with any other discount or eBay.

For details of all our 2013 bead fairs click here
See a video of our September & October bead fairs here
NigelHayMckay.com


Read about the man behind MrBead and watch him make a fool of himself. See his new site at
NigelHayMckay.com and read his blog on views of the UK and China. Much from these newsletters on beads is already on the site + a lot more with photos.
Nigel's
blog is now fully functional at NigelHayMckay.com/blog - please join in & comment!

For all What's New click MrBead.com or MrBead.co.uk top of page

To view all are old newsletters click here To go to our MrBead store click MrBead.com or MrBead.co.uk