Autumn Bead Fairs
T

hese were the last of our UK Autumn fairs this year:
Stafford Bead Fair - Stoke-On-Trent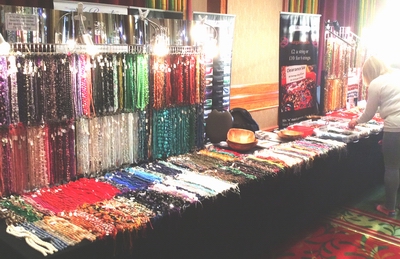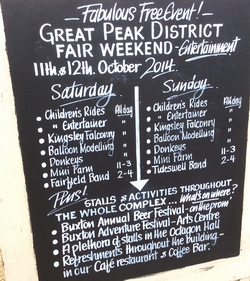 This is historically slow, although last year we did well. However, in 2014 turnout was once again low. Shame, as it's a nice venue in the Holiday Inn and MiMi and I had a great Saturday, the day before the show, at the nearby Buxton County Fair.
Anyone going next year would do well to make a holiday of it and spend a day in the Peak District to make the trip worthwhile. There is more to life than beading!
The Big Bead Show - Sandown Park, West London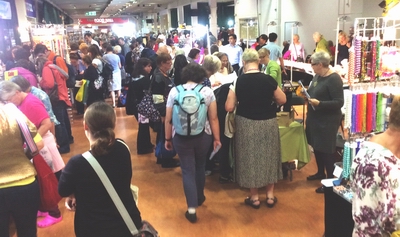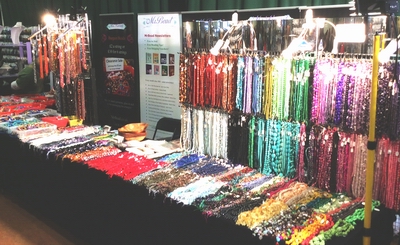 As usual, we made a killing! This is always the busiest and largest bead fair of the year in the UK, and 2014 felt even busier than ever. We struggled to serve everyone in a continuous stream that didn't slow until after , and then only slightly. This easy-to-get-to spacious hall, close to the M25 and Esher Railway Station, held over 80 exhibitors.
Norwich MrBead Bead Show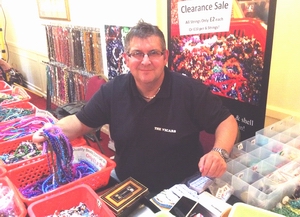 We got to Norwich from Sandown Park surprisingly fast at , then to bed at . After just 6-hours sleep Friday, and an 18-hour work day Saturday with zero breaks! However, Norwich proved as popular as ever with another day of record takings. Flat-out until well after lunch. Sorry about the crowds - next year we plan to rearrange the tables so more customers can view the beads at the same time.
Norwich is a fine city, that's why I brought a flat there! So why not combine a visit to see us next year, with a day or two around the city and the Norfolk Broads - there's so much to see. I'll even give newsletter readers a discount if you stay in my riverside cottage at Wroxham: Bure Cottage. Check availability, then e-mail me.
Gem 'n' Bead Fair - Newton Abbot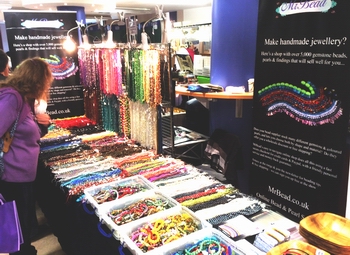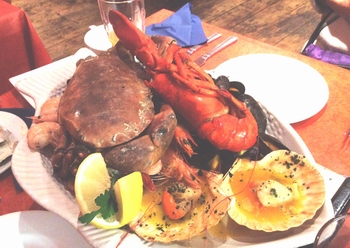 Despite the boring M4, it was fantastic to be in Devon. We used to holiday in the West Country often, appreciating the quaint culture and sea views - so different to HongKong. This is why we arrived Thursday, staying in a Brixham B&B to enjoy a seafood meal and a day off Friday to take the ferry to Torquay.
T
he two day show was busier than expected.

Although I did have a hunch local shop owners would be looking for beads to make up summer jewellery. This was the first time we ventures this far west for a fair, but are sure to return.

A long way from
Norwich
, but only 4-hours back to
Luton
, including a stop on the M4. Seafood platter was only £29 and more than enough for two!
This year we attended 16 bead fairs, but in 2015 we hope to spend longer in the UK and do even more shows. You will find a link to them at the bottom of our UK front page.

See a video of our past September & October bead fairs here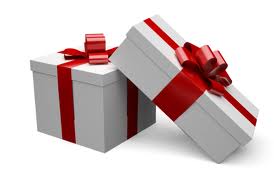 Please order early for Christmas!
Although we can mail larger orders express airmail to reach you in a few days, all orders after 13th December will be delayed!
However, best to allow around 21-days for your beads to reach you in December in case of seasonal delays.

Free Shipping!
For Free Shipping off anything enter WIRE in the box at checkout, and click "Redeem Coupon". Use NOW - as expires Friday 21st November 2014. No minimum order, but can only for used at MrBead.co.uk or MrBead.com and cannot be used with any other discount or eBay.