Latest from MrBead with Free Shipping + Who is MrBead?
You have received this offer because of a past purchase, but if you wish to be taken off our newsletters, just click the link at the bottom. If you have any suggestions, please e-mail suggestions@mrbead.com. To go to the MrBead store click here

Click a picture below to see one of this month's new beads. To receive free shipping enter "freeship8" (without the commas) in the box at checkout, and click "Redeem Coupon". Use NOW - as expires 15th June 07. Only for use at MrBead.com and cannot be used with any other discount or eBay.
If you weren't mailed this offer enter your e-mail address here to receive next month's newsletter.
About MrBead – Nigel Mckay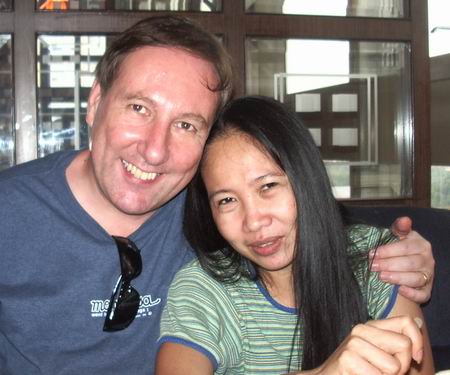 I'm a 49-year-old Englishman living in both Hong Kong and Mainland China. One of the first foreigners to enter China's antique and jade markets over ten years ago. Now I have an apartment 25-floors above the entrance to the Canton jade and bead merchants. I spend about 6-days in China, followed by a similar time in Hong Kong. Traveling three-hours door-to-door by taxi and train to Hong Kong, where most items are mailed. My wife Mi Mi buys in China and packs in Hong Kong - and my mother helps with British orders, posting them from Luton in the UK. Tony, a long-time English friend helps photographing and buying in China.
I usually work every day for over 80-hours a week. Too long really, but I enjoy it! Next month MiMi and I will be in the UK, however most of the time we'll still be working there. I've been online for over eight years, selling from eBay and nine stores. I have three premium stores powered by Miva software: MrBead.com, OnlineOriental.com and AwesomeRings.com; two Market Works stores, one in US dollars and one in GB pounds; and four eBay stores. I also send around 2,500 listings on eBay under seller 'jensen4', 'betterbead', 'mrbead-uk', 'awesomerings', and 'gothic-uk'. Most of the work is done on two computers in China, two in Hong Kong and one in the UK + a laptop.
The hardest part of the whole job is understanding customer's problems, especially payments that don't make clear what they are for. This takes a lot of time. Where as large store orders are long to pack, they are easy to process.
How do you like the new Front Page? Please mail any comments/suggestions with Front Page in the subject line to me here.
Thanks,
Nigel
To see more What's New click here
To view all are old newsletters click here To go to our MrBead store click here